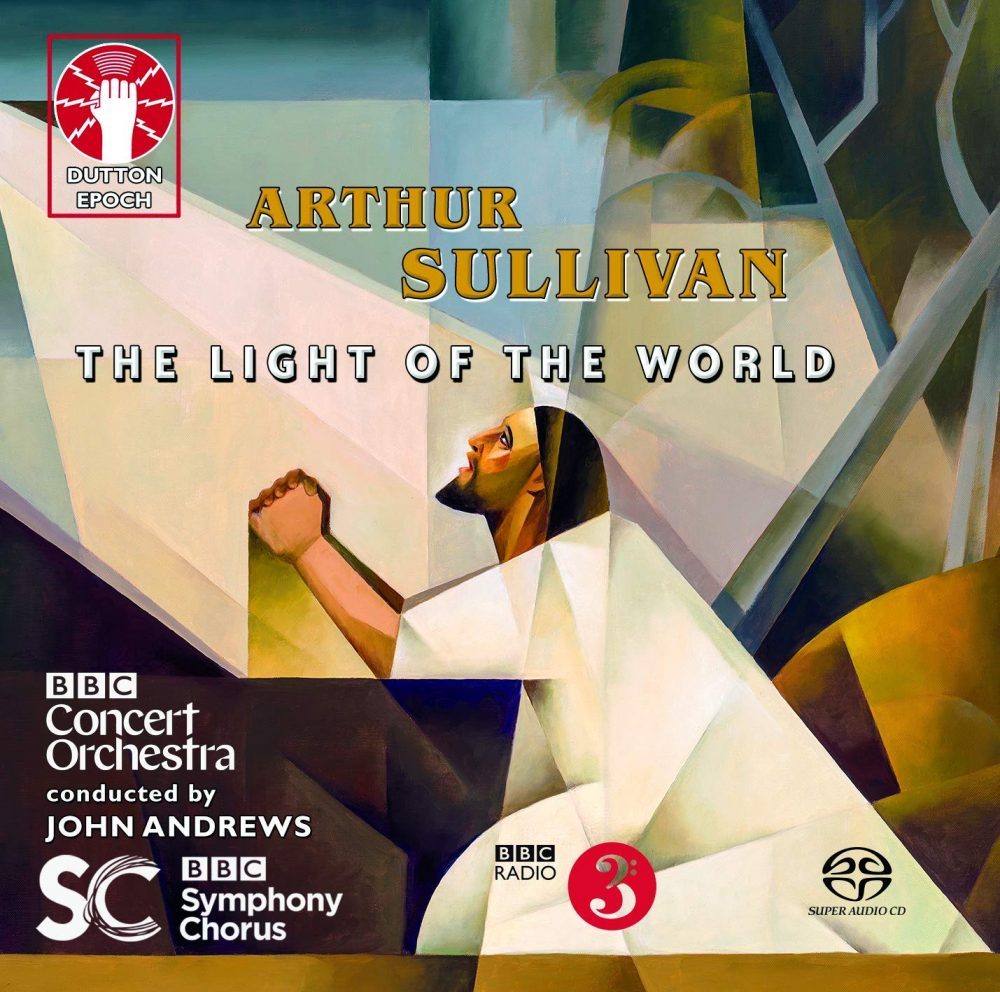 John Andrews : The Review of the Reviews
The premiere recording of Sir Arthur Sullivan's forgotten oratorio, The Light of the World, with John Andrews conducting the BBC Concert Orchestra, the BBC Symphony Chorus and an impressive line up of soloists, was released in December on the Dutton Epoch label. Since then the recording has been receiving extensive online and national press coverage.
John Andrews was interviewed on BBC Radio 3 In Tune on 21 December, with Sean Raffferty describing the recording as "Sullivan as you've never heard him before." On BBC Radio 3's Record Review on 22 December the album was described as "an impressive achievement, the world premiere of an oratorio on the scale of Mendelssohn's Elijah."
In the Sunday Times Hugh Canning writes "Andrews leads his excellent soloists…with infectious verve"
iclassical.co.uk describe 'The Light of the World' as their Collectors' Choice for December 2018 and writing that the album is 'a truly revelatory discovery.'
Gramophone Magazine describe the album as 'a genuine find.' Author Andrew Achenbach writes "No praise can be too high for the present big-hearted revival. John Andrews directs proceedings with the utmost care and infectious conviction, and elicits ideally fervent and polished results from his assembled choral and orchestral forces."
Robert Hugill on Planet Hugill gives the album 5 stars and writes "John Andrews proves himself a powerful and sympathetic advocate for the piece and has clearly drawn powerful, committed and fully engaged from all his performers. You can listen to the piece without recourse to the printed text, words are admirably clear and sung by everyone as if they mean them as if the story really means something to them personally."
Reviewer Rimsky on Amazon says "much of the credit must go the conductor John Andrews who not only gives shape to the whole work, but moves it along so that it never becomes 'Victorian' in the worst sense of the word!!" and Justin Bindley also on Amazon concludes, "This is a revelation. If you love the music if Sir Arthur you won't be disappointed. Excellent soloists conducting and recording. Highly recommended."
Finally In www.classicalsource.com/ Alexander Campbell writes: "For John Andrews this is clearly a labour of some love. He makes a good argument for this reappraisal of The Light of the World which has not always had favourable commentary. His tempos are appropriate and persuasively place the work in the tradition that would eventually lead through to Elgar and beyond. At the same time Andrews boldly asserts the Victoriana of the work."
To find out more about this and John Andrews' forthcoming projects there is a 'Meet the Artist' interview from The Cross-Eyed Pianist href="https://www.prestomusic.com/classical/articles/2416–interview-john-andrews-on-arthur-sullivans-the-light-of-the-world">Presto Classical Gramophone Magazine feature the exclusive video of the making of the album along with an interview with John Andrews.
The CD is available from Amazon