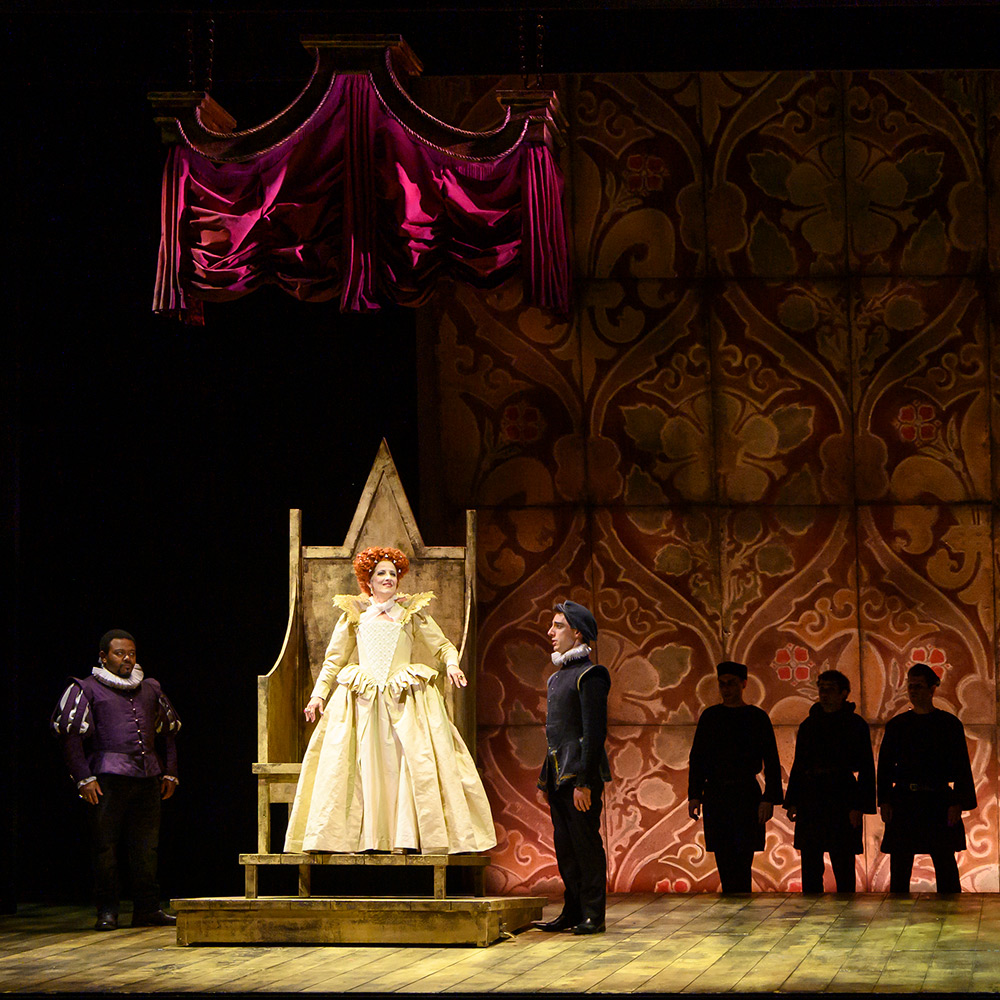 Elisabetta, regina d'Inghilterra : Opening Night Reviews
'I can't immediately recall a better evening of coloratura singing in London" (Robert Thicknesse of The Critics Circle)
English Touring Opera opened their spring season with the first professional performance of Rossini's Elizabeth I (Elisabetta REGINA D'INGHILTERRA) to tour England in 200 years, directed by the company's artistic director, James Conway
Conducted by John Andrews with Mary Plazas in the lead role of Elizabeth and Joseph Doody as courtier Gugliemo, Owen White Management are thrilled to have three artists in this dramatic production.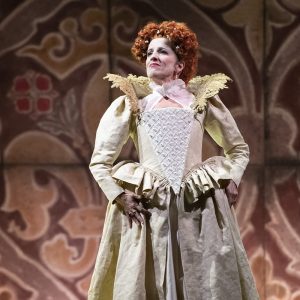 Mary Plazas' performance was described as "stunning" by Robert Hugill with Hugh Canning in the Sunday Times saying "a classy artist who, as Elisabeth, presents a figure of natural authority on stage and is kitted out to kill as she rails against Leicester's faithlessness"
Tim Ashley in the Guardian writes "Mary Plazas admirably captures Elizabeth's loneliness of soul and crises of conscience in singing of refined beauty." whilst Michael Church in The Independent says "Mary Plazas as Elizabeth expresses the whole gamut of her character's unhappy emotions."
"Elizabeth herself is exceptionally well sung by Mary Plazas." David Mellor adds in The Daily Mail.
The "stylish conducting" and "expert direction" of John Andrews "draws top-quality playing from the orchestra" (George Hall in The Stage) with Hugh Canning writing "The opera is conducted with genuine verve by John Andrews."
"Andrews handles it brilliantly, with real meaning in the accompaniments" (Critics Circle) and "…conductor John Andrews knows how to accompany Italian bel canto sympathetically." Planet Hugill. "John Andrews conducts with an ideal combination of care and panache" (The Guardian)
JOSEPH DOODY is described as a 'striking Guglielmo' (Planet Hugill) and having "lovely control' by the Independent. "… young Joseph Doody makes a strong impression as the Queen's secretary." Daily Mail, March 2019
ETOs season which also includes Verdi's Macbeth and Mozart's Idomeneo now continues on tour across England until the end of May.
Production photo : credit: © Richard Hubert Smith