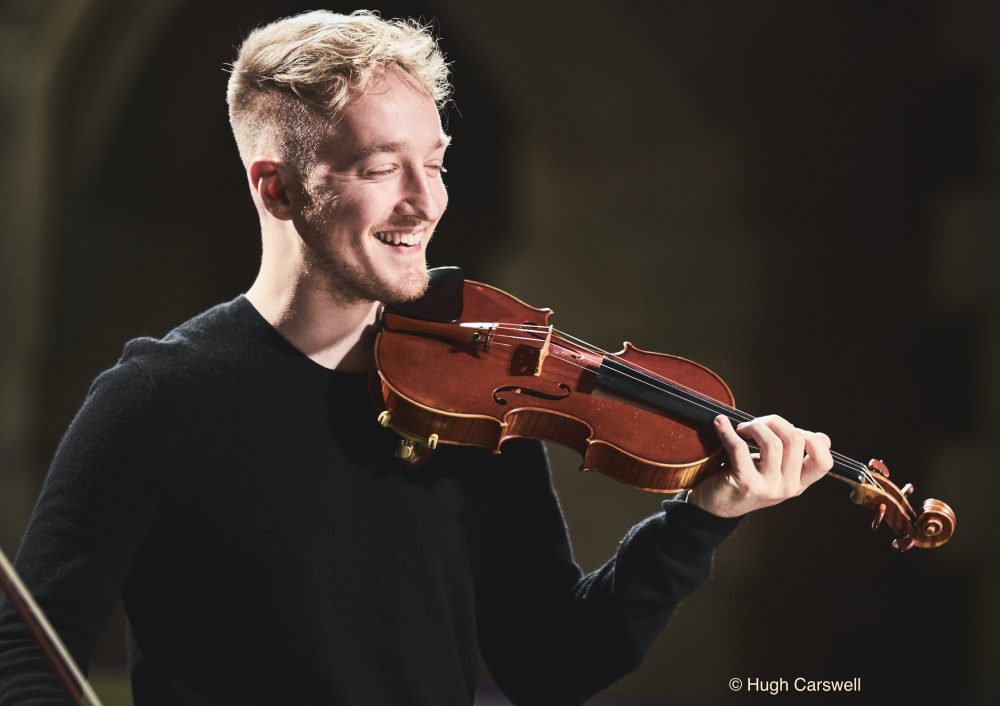 Daniel Pioro performs on BBC Radio 3 ahead of the release of his album
"Hearing Daniel Pioro play the most beautiful piece by Biber after l read the news on BBC Radio 3 In tune was glorious. Expressing turmoil of these times, but soothingly sad and beautiful too. Listen back….wonderful" Susan Rae BBC Radio news presenter writes on Twitter.
If you missed Daniel Pioro on BBC Radio 3 In Tune perform the Passacaglia by Biber from the Rosary Sonatas, it is available on iplayer to listen to.
This piece of music features on Daniel Pioro's debut album, for violin and electronics entitled DUST which will be released on 28 February by the innovative Bedroom Community label. Devised in collaboration with leading Icelandic record producer and musician Valgeir Sigurðsson, the pre-released tracks have already received notable attention on social media and radio.
Daniel Pioro describes the title track as "a full exploration of the sound world a violin allows. The electronics meld with, lift, surpass and dance around the organic rawness of the strings."
He continues 'the piece is all my years of not conceding or diluting myself to the needs of others, compressed into one long musical expression. It is hope and birth and death and melancholy. And to be listened to and played, over and over again."
BBC Radio 3 presenter Elizabeth Alker recently chose one of the tracks 'Elsewhere' by Edmund Finnis for her Radio 'New Year Shopping list" whilst Radio 6 DJ Mary-Anne Hobbs has put tracks from DUST on her recommended list on BBC 6 recommends.
The album is now available for pre-order from itunes