Augustin Viard performs on Nick Cave's new album
From Kraftwerk to Radiohead, many pop stars have had a fascination with the ethereal and haunting sound of the ondes Martenot. Forty years into his career, Nick Cave releases Ghosteen, his 17th album which features the ondes Martenot played by Augustin Viard.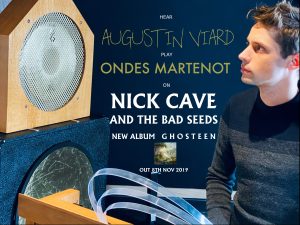 This haunting album is the first that Cave has written and recorded in its entirety since the death of his teenage son, Arthur in 2015. Described as "one of the most moving albums of his career" by RollingStone Magazine the ondes Martenot features on many of the tracks on Ghosteen and adds a transcendental dimension to the mystical sound of the music.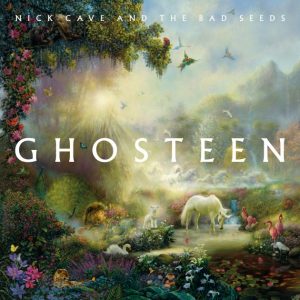 Augustin Viard joined Nick Cave and Warren Ellis during the recording sessions in the intimate setting of Retreat Studios, near Brighton earlier this year. Augustin speaking about the experience of working with such musical legends said "I had worked with Warren before, but meeting Nick and being in a studio with them both and the Bad Seeds, was an amazing honour. Their work on Ghosteen is truly magnificent! The ondes Martenot especially on the track "Leviathan" adds an ethereal dimension to an already mesmerising song."
The album, which will be released on physical formats on 8th November, has already reached the official UK Top 20 on the strength of downloads alone. It received 5 star reviews from many of the papers including The Guardian, NME, The Times and The Telegraph.
Augustin Viard is rapidly becoming one of the leading ondes Martenot players of his generation. Having studied at the Conservatoire Musique de Paris he has performed internationally both on stage and screen. Viard is featured regularly on the French radio station France Culture. This year he performed at the George Enescu Festival with the National Orchestra of Lille alongside Oscar-winning actress Marion Cotillard. Next year he will perform with the Hamburg State Opera conducted by Kent Nagano.
Ghosteen is released on CD & vinyl on 8th November 2019 on CD on the Bad Seed Ltd label.