Tyler Duncan
Canadian baritone Tyler Duncan has performed at the Metropolitan Opera as Prince Yamadori Madama Butterfly, the Journalist in Berg's Lulu and Fiorello Il barbiere di Siviglia. Other roles include Mr Friendly in the 18th-century ballad opera Flora, and Speaker Die Zauberflöte (Spoleto Festival USA), Dandini La Cenerentola (Pacific Opera Victoria), Demetrius A Midsummer Night's Dream (Princeton Festival) and Raymondo Almira and Adonis in John Blow's Venus and Adonis (Boston Early Music Festival). In 2019 he sang the title role in Jonathan Berger's Leonardo at the 92nd Street Y in New York City.
Concerts include Mahler Symphony No 8 with the American Symphony Orchestra and the Toronto Symphony, Berlioz L'Enfance du Christ with the Montreal Symphony; both Bach and Mendessohn's Magnificat with the New York Philharmonic; St Matthew Passion with the Munich Bach Choir, Montreal Symphony, and the Oregon Bach Festival; Haydn's Creation with the Québec, Montreal, and Winnipeg Symphony Orchestras; Beethoven's Symphony No 9 with the Calgary Philharmonic and Philharmonie der Nationen in Munich, Berlin, Stuttgart, and Frankfurt; Haydn's The Seasons with the Calgary Philharmonic; Handel's Messiah with Tafelmusik, the Montreal and Toronto Symphony Orchestras, Handel and Haydn Society, San Francisco's Philharmonia Baroque, and Portland Baroque; Mozart's Requiem with the Montreal, Toronto, and Salt Lake City Symphony Orchestras. He has also performed at Germany's Halle Händel Festival, Verbier Festival, Vancouver Early Music Festival, Montreal Bach Festival, Oregon Bach Festival, Lanaudière Festival, Stratford Festival, Berkshire Choral Festival, and New York's Carnegie Hall.
Frequently partnered by pianist Erika Switzer, Tyler Duncan has given acclaimed recitals in New York, Boston, and Paris, and throughout Canada, Germany, Sweden, France, and South Africa. He has received prizes from the Naumburg, London's Wigmore Hall, and Munich's ARD competitions, and won the 2010 Joy in Singing competition, 2008 New York Oratorio Society Competition, 2007 Prix International Pro Musicis Award, and Bernard Diamant Prize from the Canada Council for the Arts. He holds music degrees from the University of British Columbia, Germany's Hochschule für Musik (Augsburg), and Hochschule für Musik und Theater (Munich). He is a founding member on the faculty of the Vancouver International Song Institute.
His recordings include Bach's St. John Passion with Portland Baroque and a DVD of Handel's Messiah with Kent Nagano and the Montreal Symphony from CBC Television. On the ATMA label are works by Purcell and Carissimi's Jepthe with Les Voix Baroque. On the CPO label is his Boston Early Music Festival recording of the title role in John Blow's Venus and Adonis.
Gallery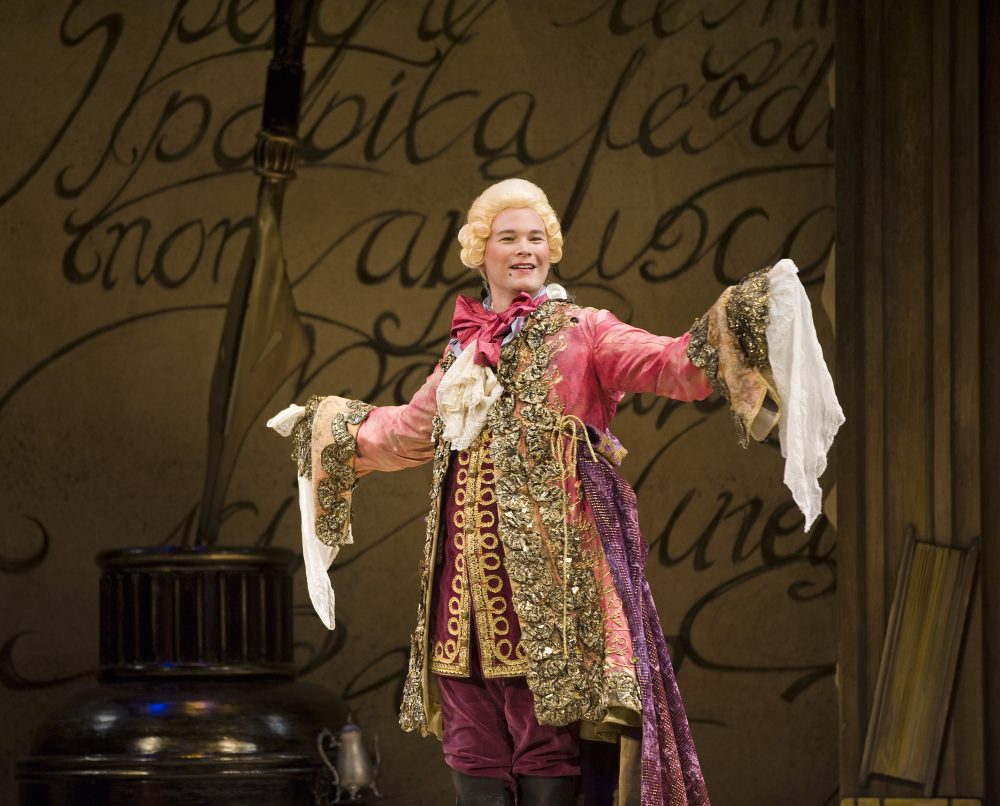 Dandini in La Cenerentola (Pacific Opera Victoria)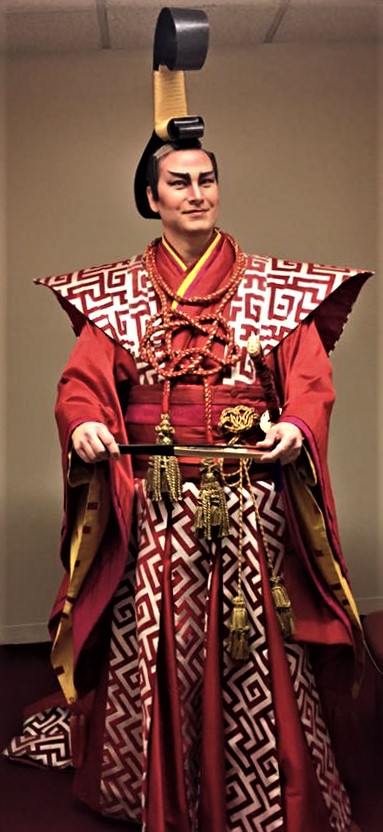 Yamadori in Madama Butterfly (Metropolitan Opera)
English Songs à la française
"A charming album of English-language songs by French composers – I could listen to Duncan's honey-toned voice all day. Switzer proves a fine partner." BBC Music Magazine, March 2021
Oregan Bach Festival
"Baritone Tyler Duncan sang beautifully and movingly, especially in his last two arias, which set the stage for the Passion's conclusion." The Register-Guard, June 2017
"Tyler Duncan, who also played Pilate, used a brilliantly shaded voice in his final aria that matched the richness and depth inherent in Bach's music and text "Mache dich mein Herze rein" ("Make my heart pure")…" Oregon Artswatch, June 2017
"The crushing greatness of Bach's two extant Passion settings, which invariably make multiple appearances in the weeks before Easter, has often discouraged latter-day composers from treading the same ground. One who dared was the Swiss master Frank Martin, whose oratorio "Golgotha"
had its première in 1949. The work has received several fine recordings, notably a version on Harmonia Mundi, but until this year it had had only one live performance in New York. At Trinity Wall Street recently, the New Amsterdam Singers, an amateur chorus under the direction of Clara Longstreth, presented an intrepid revival of "Golgotha," with the baritone Tyler Duncan impeccable in the role of Jesus. Outwardly austere, seething with inner drama, this is the only modern Passion that breathes the same air as Bach's, and its neglect defies comprehension." The New Yorker, June 2017
Opera Repertoire
| COMPOSER | OPERA | ROLE |
| --- | --- | --- |
| Blow | Venus and Adonis | Adonis |
| Britten | A Midsummer Night's Dream | Demetrius |
| Handel | Almira | Raymondo |
| Mozart | Die Zauberflöte | Speaker |
| Rossini | La Cenerentola | Dandini |