Ammiel Bushakevitz
Ammiel Bushakevitz is internationally acclaimed as one of the upcoming pianists of his generation, having received top prizes at numerous competitions including the International Schubert Competition, the International Johannes Brahms Competition, the International Art Song Competition in Stuttgart, the Concours Léopold Bellan in Paris and recently both the pianist prize and the Schubert prize at the 2013 Wigmore Hall,Kohn Foundation International Song Competition, London.
Born in Jerusalem, Israel and raised in South Africa, Ammiel Bushakevitz drew international attention in May 2013 when he was announced as the first recipient of the newly inaugurated Richard Wagner Prize on the occasion of Wagner's 200th birthday anniversary. His other notable awards include the DAAD International Scholarship for Artists, the European Union Commission Award, the Oppenheimer Trust Award and the Bourse du forum franco-allemand des jeunes artistes. In 2012 he was awarded the première prix de l'académie de Musique de Lausanne and in 2011 he received the International Schubert Institute Award. After studies in South Africa under Joseph Stanford, Heinrich van der Mesch and Mario Nell, Mr. Bushakevitz studied at the Hochschule für Musik und Theater "Felix Mendelssohn Bartholdy" in Leipzig, Germany under Phillip Moll. Thereafter he furthered his studies under Noël Lee, Jean-Frédéric Neuburger and Pierre-Laurent Aimard at the Conservatoire Nationale Supérieur de Musique in Paris, France.
Ammiel Bushakevitz has performed as a soloist, chamber musician and vocal accompanist at notable venues across Europe, North America, Africa and Asia. Festival appearances include the Bayreuth Festival, the Festival d'automne à Paris, the Festival Pontino di Latina, the Holland International Music Sessions, the Hirschberger Musiksommer and the Heidelberger Frühling Festival. Mr. Bushakevitz has collaborated with and received mentorship from notable singers including the late Dietrich Fischer-Dieskau, Elly Ameling, Thomas Quasthoff, Thomas Hampson, Barbara Bonney, Robert Holl, Wolfgang Holzmair und Teresa Berganza. He has received mentorship from pianists and accompanists including Alfred Brendel, Helmut Deutsch, Wolfram Rieger and Graham Johnson . One of the last private students of Dietrich Fischer-Dieskau, Mr. Bushakevitz was invited in 2011 by Fischer-Dieskau to accompany his masterclasses at the Universität der Künste in Berlin and at the Schwarzenberg Schubertiade in Austria.
Often presenting concerts in the form of lecture-recitals, Ammiel Bushakevitz has most recently given a series of radio broadcasts and lecture-recitals focussing on the Lieder of Adorno, E.T.A. Hoffmann and Nietzsche. In 2013 Ammiel released his debut solo CD, an album of the late piano works of Franz Schubert recorded in the Salle Fleuret in Paris. The recorded was selected "album of the week" by Cape Town's Fine Music Radio. As a soloist, he is involved in charity work in Africa and has performed benefit recitals in Ethiopia, Morocco, Mozambique and Zimbabwe.
In addition to his activities as a pianist, he is also active as a musicologist and specializes in research on Schubert and Wagner. In 2011 he was invited to present a paper at the International Conference on Late Schubert in Dublin, Ireland. He is an alumnus of the Deutscher Akademischer Austauschdienst, a member of the International Hugo Wolf Academy, an honorary member of the Richard Wagner Society of South Africa and an Edison Fellow of the British Library.
Gallery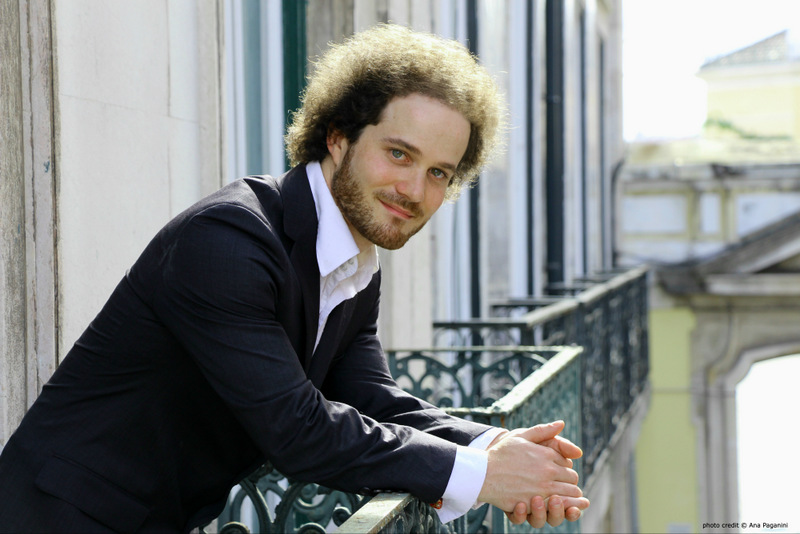 Artist Videos
"What Happiness", Rachmaninoff. Laetitia Grimaldi & Ammiel Bushakevitz
Liszt - Les jeux d'eaux à la Villa d'Este, Bayreuth Piano Festival 2016
Schubert - Impromptu in E-flat major, D.899/2
"la solenne eleganza di Ammiel Bushakevitz…frase dopo frase un senso di vertigine" Corriere dell'Umbria

"Superb und spannend" Nordbayerischer Kurier Bayreuth

"Delivered with skill and confidence…a highly developed technique" Artsmart

"'n sensitiewe aanvoeling, afgerondheid en diepte… Bushakevitz het verbluf met sy virtuose oorwinning" Die Burger

"ha il romanticismo nel sangue…crea echi di un mondo lontano" Il Corriere Musicale

"Bushakevitz agierte souverän und verstand es, die vielen Klangfarben Schuberts fein herauszuarbeiten" Rhein-Neckar Zeitung

"As sympathetic an accompanist as he is virtuosic a soloist." Stratford Herald, UK

"spannende musikalische Gestaltung." Der Neue Tag Oberpfalz

"technically and emotionally superb." The George Herald
Concert Repertoire
| COMPOSER | WORK |
| --- | --- |
| Bach | Concerto No 1 in D minor BWV 1052 |
| Bach | Concerto No 2 in E major BWV 1053 |
| Bach | Concerto No 3 in D major BWV 1054 |
| Bach | Concerto No 4 in A major BWV 1055 |
| Bach | Concerto No 5 in F minor BWV 1056 |
| Bach | Concerto No 6 in F major BWV 1057 |
| Beethoven | Piano concert No 1 Op 15 |
| Beethoven | Piano concert No 2 Op 19 |
| Beethoven | Piano concert No 3 Op 37 |
| Beethoven | Piano concert No 4 Op 58 |
| Beethoven | Piano concert No 5 Op 73 |
| Beethoven | Triple Concerto Op 56 |
| Brahms | Piano Concerto No 2 in B flat Op 83 |
| Greig | Piano Concerto in A minor Op 16 |
| Mendelssohn | Double Concerto for Piano and Violin in D minor |
| Mozart | Concerto for two pianos in E flat K365 |
| Mozart | Piano Concert No 9 in E flat K271 |
| Mozart | Piano Concerto No 12 in A K414 |
| Mozart | Piano Concerto No 13 in C K415 |
| Mozart | Piano Concerto No 15 in B flat K450 |
| Mozart | Piano Concerto No 17 in G K453 |
| Mozart | Piano Concerto No 19 in F K459 |
| Mozart | Piano Concerto No 21 in C K467 |
| Mozart | Piano Concerto No 22 in E flat K482 |
| Mozart | Piano Concerto No 23 in A K488 |
| Mozart | Piano Concerto No 24 in C minor K491 |
| Mozart | Piano Concerto No 25 in C K503 |
| Mozart | Piano Concerto No 27 in B flat K595 |
| Schumann | Piano Concerto in A minor |
| Tchaikovsky | Piano Concerto No 1 in B flat minor Op 23 |
| Tchaikovsky | Piano Concerto No 3 in E flat Opus post. |
| TITLE | COMPOSER | RECORD COMPANY | DISC NUMBER |
| --- | --- | --- | --- |
| Aurelius Duo | Various | Record Union | B00S01BR8K |
| 15 Songs | Liszt | BIS | BIS-2272 |
| Impromptus & Klavierstücke | Schubert | Hänssler Classic | HC16094 |
| Piano Sonata No 21 in B D960/Moments Musicaux D780 | Schubert | Record Union | B00H273QJ6 |